Coronavirus – please stay safe by following the latest guidance.
'As I went down, on the hill side I found a spring of water and refreshed myself, for I had eaten little and drunk little for several days.'
Descending after his vision at the summit, Fox stopped here to quench his thirst. As recorded in his Journals.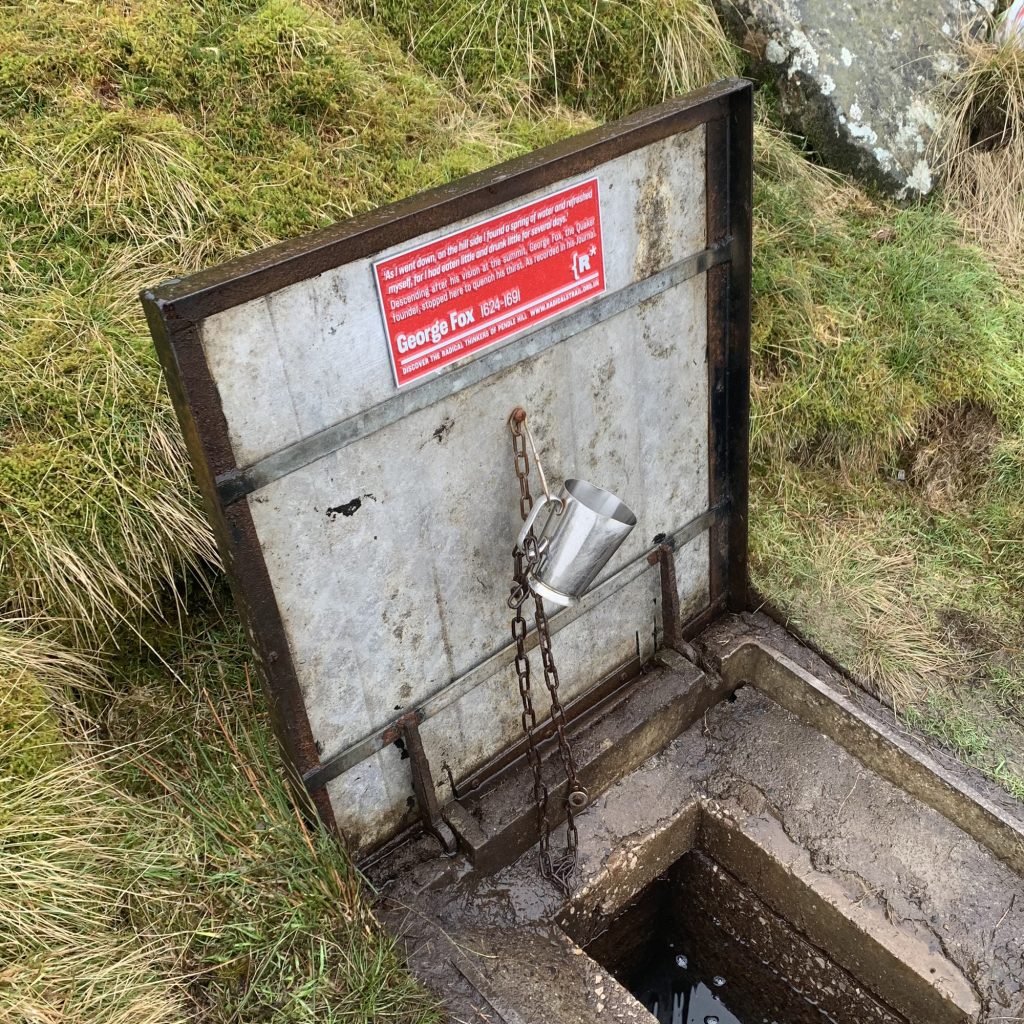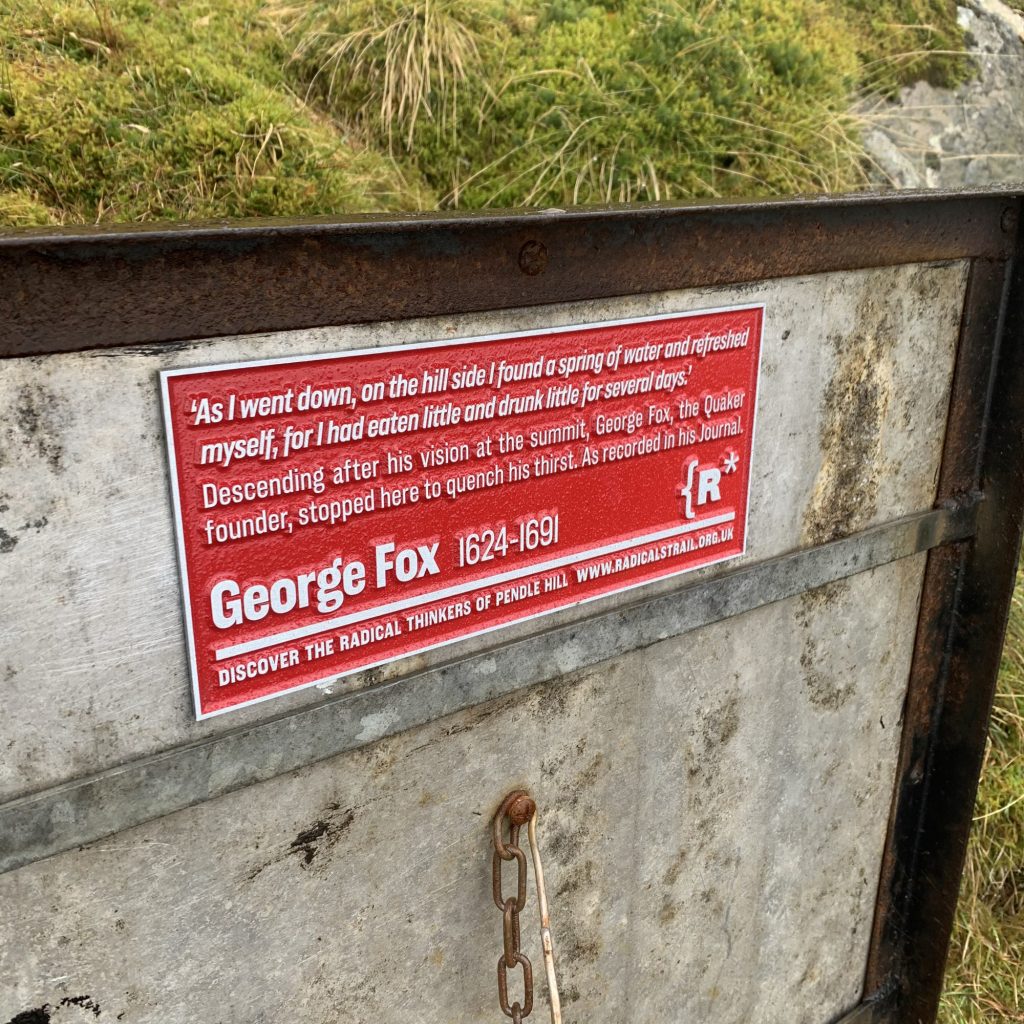 Explore
For confident walkers only. From the stile near the walkers' shelter, head downhill towards Downham and keep right. The unmade path clings to the steep hillside, so take care especially in wet conditions. Fox's Well is unmarked, but spot the hinged, metal lid. Open the lid to share Fox's experience in 1652!
Nearby
Retrace your steps uphill to join the main path down to Downham. This beautiful, unspoilt village, often used as a film location, will be well worth the trek…
Read more about George Fox with Pendle Radicals