Coronavirus – please stay safe by following the latest guidance.
'The Spirit of the Lord was poured upon him in a particular manner and then and there he was commissioned of God to be a preacher of the gospel and was anointed of the Spirit for the work.'
Benjamin Ingham, born in Ossett, studied at Oxford with the Wesleys, an adherent of the Methodist 'Holy Club', but took his own path to found the Inghamite brotherhood. He gave the first sermon here on Christmas Day 1750, the first ever Inghamite church and now the last, but still thriving, with a devoted congregation.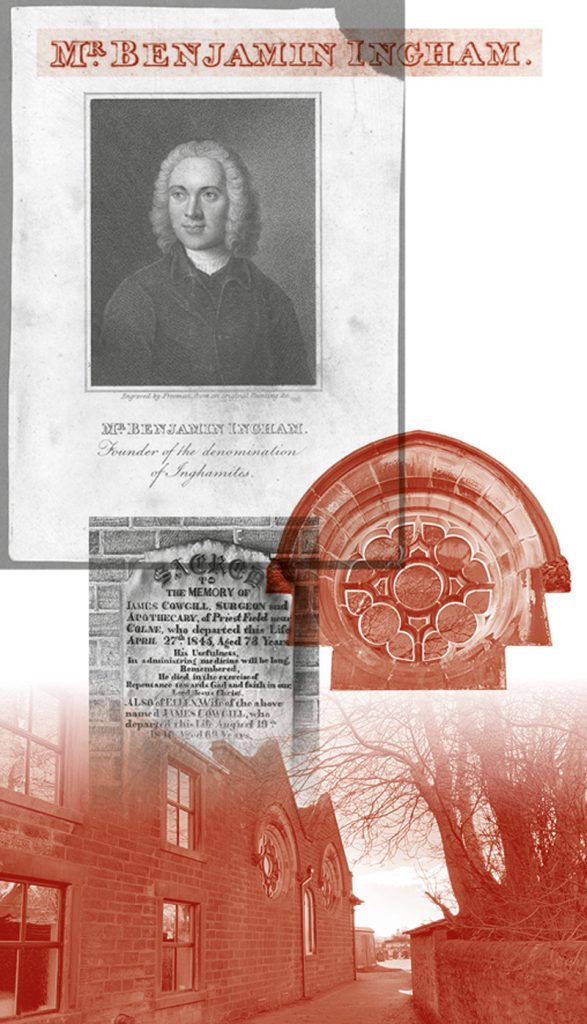 Explore
Tea room open Saturdays 2pm to 4pm. This friendly church welcomes visitors, but please contact the Rev Matt Butler in advance. Feel free to wander the churchyard, but please beware the uneven, ancient surfaces. The largest in Lancashire, the graveyard holds 28,000 souls, including WW1 hero Thomas Whitham VC.
Nearby
Wheatley Lane and Fence have more Michelin stars than many cities! The outstanding gastropub the White Swan was recently awarded one, and is just a short stroll away. The village also benefits from other fine hostelries, as well as the Village Store.
Read more about Benjamin Ingham within Pendle Radicals