Coronavirus – please stay safe by following the latest guidance.
'As we travelled we came near a very great hill, called Pendle Hill, and I was moved of the Lord to go up… When I was come to the top, I saw the sea bordering upon Lancashire. From the top of this hill the Lord let me see in what places he had a great people to be gathered.'
George Fox climbed Pendle in 1652, where he had the vision that inspired the birth of the Quaker movement. It spread swiftly through England and abroad during the English Civil War. Now, Quakers from all around the world make visits to this special place.
Explore
Various walking routes lead to the summit. On a clear day, spectacular 360 degree views stretch to the sea. No wonder Fox was inspired…
Nearby
At the trig point, look out for the Summit Stones. These and the walkers' shelter have been created through the Pendle Hill programme.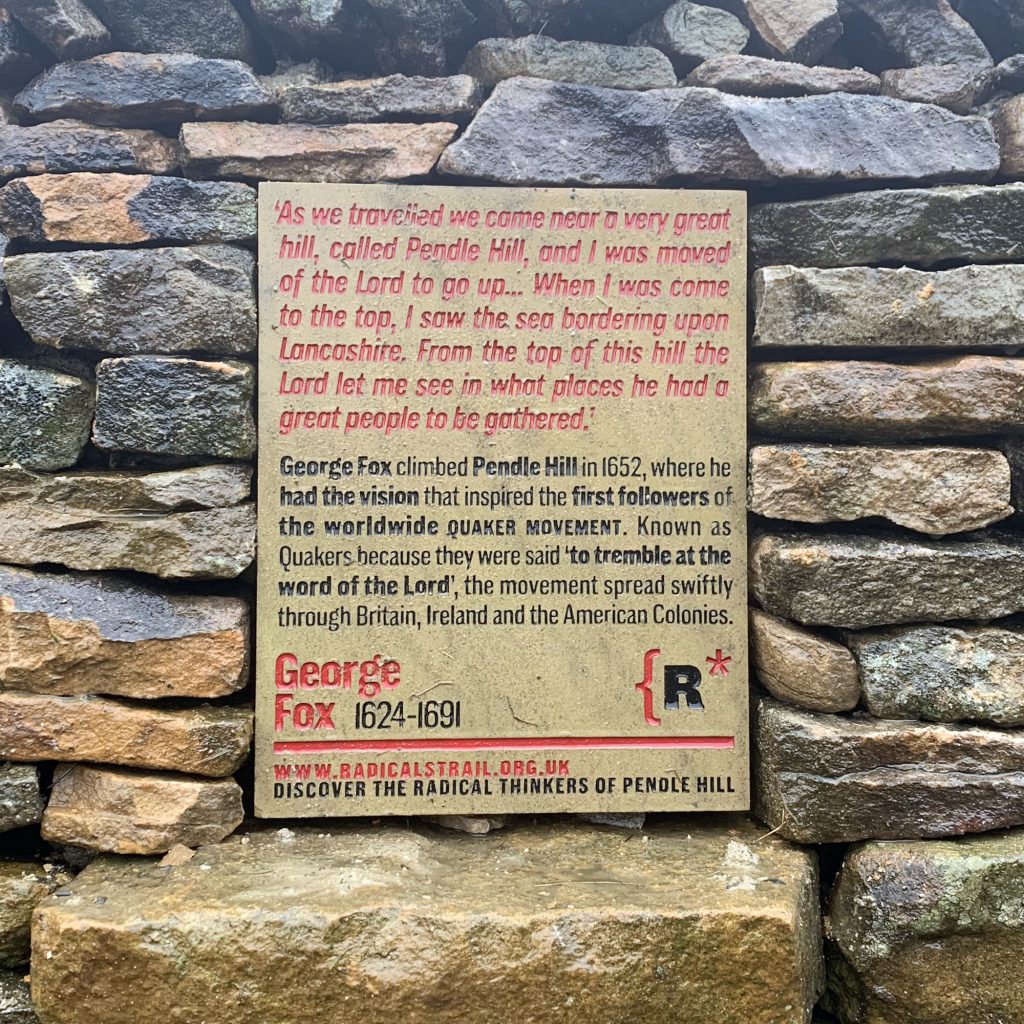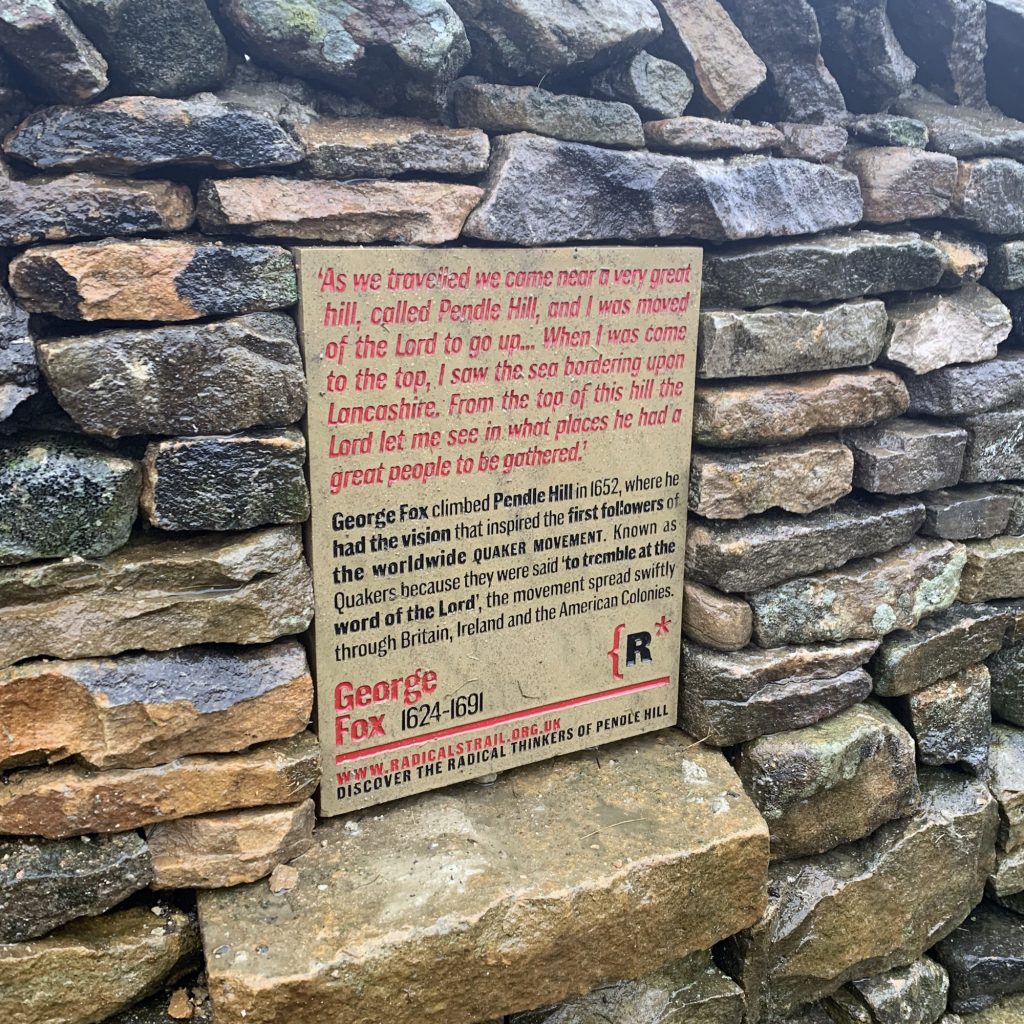 Read more about George Fox within Pendle Radicals