Coronavirus – please stay safe by following the latest guidance.
'My eyes were riveted on a small slim woman, her hair simply coiled into her neck, Katharine Glasier… To stand on a platform of the Free Trade Hall, to be able to sway a great crowd, to be able to make people work to make life better, to remove slums and underfeeding and misery just because one came and spoke to them about it – that seemed the highest destiny any woman could ever hope for.'

'Red Ellen' Wilkinson, Fabian Society and NUWSS
A committed Christian socialist, this outstanding Cambridge scholar was a leading light of the Independent Labour party from its first beginnings in 1893. Campaigner, journalist and writer, Glasier was known as a 'magnetic orator', and the only woman on the national committee of the ILP. She lived modestly here at Glen Cottage from 1922 until her death in 1950.
Explore
Glen Cottage is not open to visit, but is now an independent hostel, with accommodation available to rent. Details here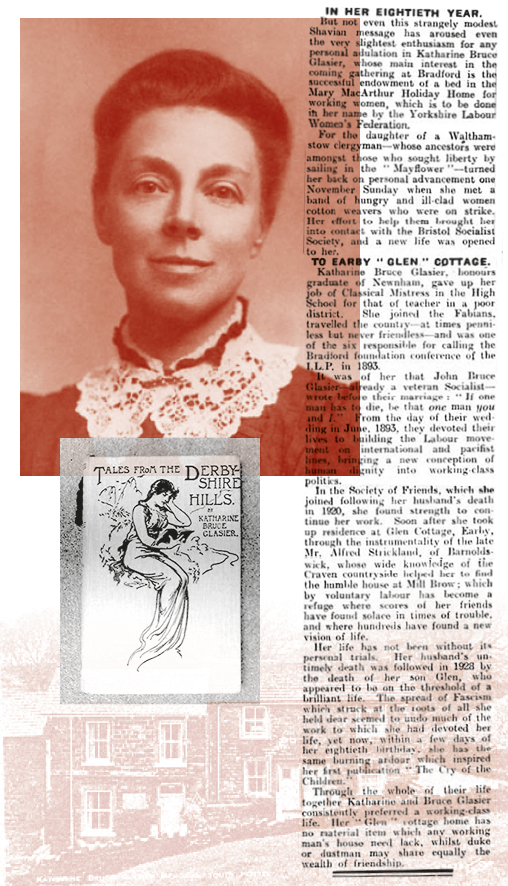 Nearby
The Pennine Way passes close by, and the hostel is popular for long distance walkers. Around Earby there are various pubs and cafes.
Read more about Katharine Bruce Glasier within Pendle Radicals